Devon social workers 'left son home alone'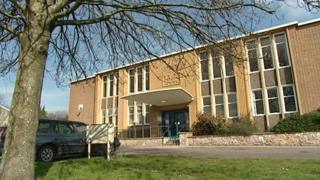 Social workers left their son who has learning difficulties home on his own as they went to London, a court heard.
The boy, who cannot be identified for legal reasons, was found lying on the sofa at home by police in July 2015, Exeter magistrates were told.
The Devon couple admitted neglecting the 10-year-old boy, who has the abilities of a seven year old.
They were sentenced to a 12 month community order to carry out 100 hours of unpaid work.
More on the 'home alone' story, plus more Devon and Cornwall news
'Asking for mummy'
The court heard police officers said the house was clean and there was plenty of food left for him to eat.
But, the child started crying and repeatedly asking "for his mummy".
He was later taken into temporary care and now splits his time between his mother and stepfather, who have since separated, the court was told.
Both have lost their jobs and are having to sell their house, magistrates heard.
Caroline Salvatore, for the couple, both aged 50, said the boy's mother had been taking medication to London for her mother, who was flying out of the country.
She said his stepfather was going to make a five hour return trip and was not staying the night in London.
They did not consider taking the boy with them because he would be too "tired the next day", she said.
Miss Salvatore said: "One bad misjudgement affected all their lives. They have been punished quite severely for this error of judgement."