Head teacher writes to tooth fairy after boy's lost playground tooth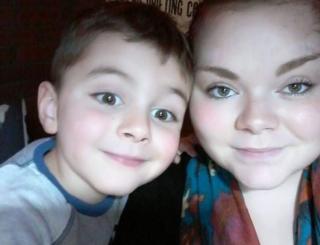 A head teacher wrote a letter to the tooth fairy on behalf of a five-year-old boy who was upset when he lost his tooth at school.
Harrison Townsend's wobbly tooth came out and went missing on the playground at Denbury Primary School, south Devon.
Head teacher Jamie Stone asked the tooth fairy to "forgive him" for not having the tooth to "turn into magic dust".
Mother Jade Townsend was delighted Mr Stone had "kept the magic alive".
More on the tooth fairy story, plus other Devon and Cornwall news
"It's not something you would really get from a head teacher," she said.
"For it to be done by the head master, and in such a quick turn around - it was about 20 minutes from when he did it to when Mr Stone gave him the letter and read it to him to calm him down."
"For a kid it's all magical and it's really important to keep that magic alive for me and my family."
Harrison put the letter under his pillow and woke up to find £1 there in the morning - he has said he is saving up for an alarm clock.