Pupils re-sit 11-plus in Devon after exam leak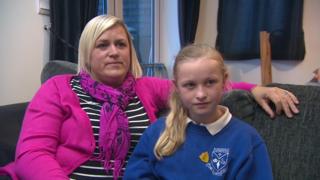 Hundreds of pupils have had to re-sit the 11-plus after earlier exams were declared "null and void".
An investigation started after claims some children had seen an exam paper before taking the test in Plymouth.
Devon and Cornwall Police said it will take no action against the alleged security breach. The exam board, GL Assessment, is continuing its own inquiry.
The maths and English exams are for school places in September 2017.
A letter sent to parents by Plymouth City Council said "at least one of the papers has been compromised" and earlier examinations "were declared null and void".
The 400 students re-sitting the exams are hoping to gain a place at Devonport High School for Girls and Plymouth High School for Girls.
Student Daisy Adams, from Plymouth, said: "I'm very happy because I might get a better score than I was going to get."
Her mother, Sharyn Partridge, said: "The re-taking is the best way forward, its the fairest option for all the girls involved.
"It's none of the girls fault what's happened. Everyone re-takes and everyone has a fair chance."