Washed-up Brixham yachtsman was paramedic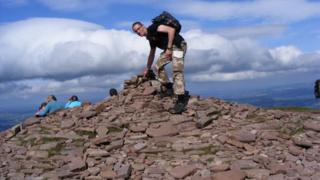 A yachtsman whose body was found washed up off the Devon coast was about to start work as a paramedic in the county, it has emerged.
Thomas Hodgson, 42, from Walsall, West Midlands, was a "passionate man who lived his life enjoying outdoor pursuits", his family said.
The father of two went missing while visiting Brixham on 11 September.
His body was found by an angler on Saturday morning at Breakwater beach in Brixham.
His family said: "Tom had just been accepted as a paramedic in Devon and he was looking forward to moving closer to the coast where he planned to continue his interests in diving and sailing.
"Tom was the father of two children who will always remember him as a dad who encouraged them to be adventurous and to work hard to make a success of their lives."