Rescued barn blaze pup dies along with three others from litter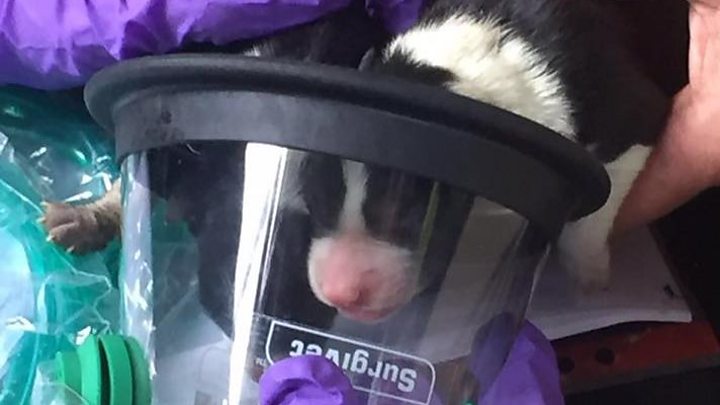 One of two puppies rescued from a barn fire and saved with the help of pet-friendly oxygen masks has since died.
The two-day-old pups were treated with the specialist kit that had been donated to Newton Abbot Fire Station.
Three other puppies died at the scene of the fire on Hatherleigh Lane, Bovey Tracey on Monday afternoon.
A spokesperson for the fire station said the kit would hopefully "save many more loved pets in the future".
Read more on this story and other news in Devon.
For more stories about pets follow BBC England's Pinterest board.
The specially designed masks cover the dogs' snouts and help increase oxygen flow into their lungs, the spokesman said.
One puppy had burns and was treated with special gel to ease the pain, but later died.
Their mum managed to escape unharmed.