Breast pliers attacker Nigel Reeby spared jail to care for frail Dad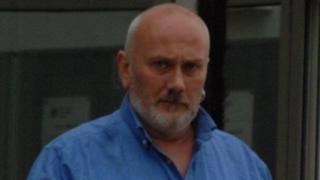 A man who used pliers on his former girlfriend's breast during a sustained attack has been spared jail in order to care for his elderly father.
Nigel Reeby assaulted Rosalynd Davies in July 2013 after she told him to leave her farm near Okehampton.
The 48-year-old of Catalina Close, Dunkeswell, left his victim "injured and humiliated" after the assault.
Reeby, who admitted actual bodily harm at Exeter Crown Court, was jailed for 8 months, suspended for two years.
Fly spray
Recorder Mr Michael Parroy, QC, told Reeby his "persistent, deliberate assault" had been a "punishment and deliberate degradation" because he felt he had been treated unfairly.
The court was told Reeby had been in a three-year relationship with Miss Davies but they broke up "acrimoniously" during a series of disputes about money and a £700 vet's bill for his dog.
During the assault Reeby head-butted Miss Davis, kicked her, used a pair of pliers on her breast, then soaked her with a vinegar-based fly spray.
Earlier this month, Reeby was cleared of trying to cut her in half with a chain saw at a trial at Exeter Crown Court earlier this month but admitted carrying out the second attack.
The Recorder said he was suspending the sentence because Reeby is now the sole carer for his frail 85-year-old father, who would suffer more than him if he was sent straight to jail.