Hammer attack killer Edgar Fairhurst jailed for life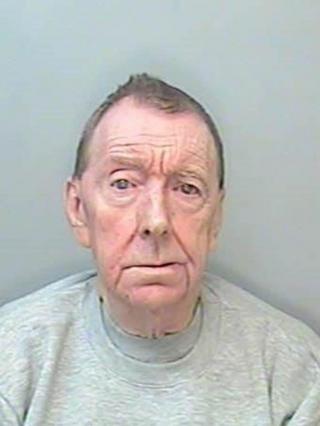 A man who bludgeoned his partner to death with a hammer has been jailed for life.
Edgar Fairhurst, 74, was found guilty of murdering Marjorie Elphick, aged 83, at their Devon home in December 2015.
Fairhurst will serve a minimum sentence of 20 years.
The jury at Exeter Crown Court rejected his claim that he had been suffering from a mental illness. Mr Justice Teare told him: "There is no doubt you intended to kill her."
Fairhurst told police he had snapped after decades of "nagging and goading" when she had complained about him waking her up by straightening his duvet.
Mrs Elphick's family welcomed the verdict and sentence and said their lives had been shattered by the killing of a "kind and vivacious woman".
Her niece, Stephanie Artress, said: "Although she was 83, she was healthy and active and had the promise of many more years in front of her.
"Her life has been cruelly cut short and as a family it is hard to envisage life without her."