Jersey-born man accused of helping suicide bid dies in prison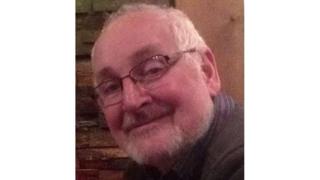 A man accused of assisting an unsuccessful suicide attempt has died in prison from cancer.
Robert Chellingworth, 69, was being treated in the hospital wing of Exeter Prison when his condition deteriorated.
Exeter Crown Court heard he died on 2 June before he could be transferred to the Royal Devon and Exeter Hospital.
Mr Chellingworth, originally from St Helier, Jersey, was accused of trying to help a woman take her own life in August 2015.
He had denied a charge under the 1961 Suicide Act of intentionally doing an act capable of encouraging or assisting the suicide of another.
Mr Amjad Malik, QC, told Exeter Crown Court: "He had been diagnosed with cancer for some while and it increased in intensity and he died in prison.
"His body was identified by the officer in the case on June 8 at the Royal Devon and Exeter Hospital mortuary."