Navy cadet accused of rape says alleged victim 'made pleasure noises'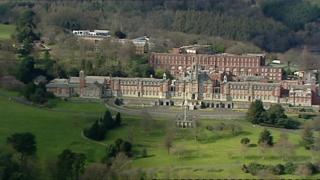 A Royal Navy officer accused of rape has told a court martial his alleged victim "made pleasure noises" and told him how "amazing" he was during sex.
Sub Lt Samuel Mitchell denies two counts of rape at the Britannia Royal Naval College in Dartmouth in May 2015.
The 27-year-old told the trial at Portsmouth Naval Base's court martial the encounter was "passionate".
The complainant has said she was too drunk to consent.
Sub Lt Mitchell, who was an officer cadet at the time, told the panel of senior officers trying the case: "It was passionate, she was responding the whole time, telling me how good it was."
When interviewed by police he said: "We were both drunk, she was consensual the whole time, she made pleasure noises, she said I was really good at what I did."
The court previously heard the attack took place after a Victory in Europe Day dinner dance.
Sub Lt Mitchell told the court that following the incident the woman went to him later on and was "panicky".
He said she threatened him against telling anyone about the sex, which could lead to disciplinary action.
The trial continues.