Funding bid turned down for Bovisand Fort, Plymouth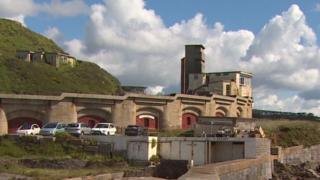 A bid for more than £4m to redevelop a derelict fort has been rejected.
The Heritage Lottery Fund (HLF) rejected the application from Fort Bovisand Trust for money to build a visitor centre, restaurant and housing.
Fort Bovisand in Plymouth was built on the mainland to defend the entrance of Plymouth Sound.
The trust says it remains committed to delivering the restoration project and will make a further announcement at the end of April.
The lottery fund felt the business plan for the visitor attraction elements was not viable.