Plymouth mental health 'failures' in Ruth Mitchell death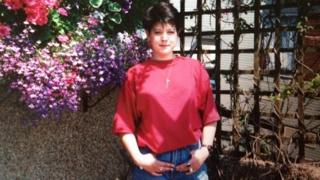 A mental health service has been ordered to pay £7,500 after a series of failings which led to the death of a 40-year-old woman.
Ruth Mitchell was found dead on the floor of her bare flat in Plymouth in September 2012 while under the care of Plymouth Community Healthcare (PCH).
"Opportunities to prevent her deterioration and death were completely lost," an ombudsman report says.
A Nursing and Midwifery Council hearing into the case is ongoing.
Her father Russell Mitchell from St Germans, Cornwall, said "the emotional impact has been severe."
The Parliamentary and Health Service Ombudsman report "partially upheld" the complaints of Mr Mitchell and his wife Anne against PCH, now called Livewell Southwest.
'Squalid conditions'
After becoming increasingly isolated from 2007, Ms Mitchell, a psychiatric patient, died of complications relating to malnutrition.
It was found she had been living in "squalid and impoverished conditions" with no furniture, curtains or floor coverings.
There was a "systematic issue" in the overall care arrangements "over and above a failure by one individual", the ombudsman said.
PCH failed to formally review Ruth's situation in 2011 despite her "deteriorating self-care" and did not assess her for her vulnerable adult status, the report said.
It was also found that a nurse's response to Ruth's deteriorating circumstances "did not go far enough".
Mr Mitchell said: "Nothing can compensate for the loss of a child. We only really started this because we wanted someone to say sorry.
"My wife was particularly moved because she felt that Ruth couldn't be the only one. We know it won't bring our daughter back but it might help someone else's daughter."
The Health Service Ombudsman report said PCH has not formally acknowledged the following failings in Ruth's care:
Failure to adequately reassess Ruth's care plan in light of her increasing self-neglect
A nurse's failure to take adequate action after a home visit in 2010
Failure to carry out a capacity assessment in 2011
Failure to review Ruth's financial circumstances
Failure to obtain a second opinion
Failure to produce an action plan as a result of the complaint investigation
Complaints were not upheld with regard to PCH's decision to downgrade Ruth's care in 2007 and a judgement on her alcohol consumption.
The report said: "There is not enough evidence for us to say whether Ruth's death could have been avoided if she had received appropriate care, but opportunities to prevent her deterioration and death were completely lost."
Livewell Southwest has been ordered to pay £7,500 to Ruth's parents for the "injustice they suffered".
In a statement, Livewell Southwest said: "We have taken the findings and recommendations of the ombudsman's report very seriously.
"Our organisation was involved in the care of Ruth Mitchell between 2011 and 2012, taking over the care from that previously delivered through Plymouth PCT.
"We are totally committed to ensuring that the recommendations are fully implemented within our services."
Mental health nurse Joanne Campbell is facing four charges at a Nursing and Midwifery Council hearing, which will continue on Monday.