Cat found in Tavistock beaten, skinned and bound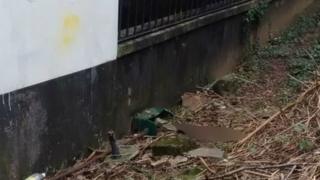 A cat has been found beaten, skinned and bound behind a multi-storey car park.
The RSPCA called the discovery by a passer-by at the Co-Op car park in Tavistock, Devon, on Saturday "a very strange and disturbing incident".
Inspector Lewis Taylor: "We just don't know for sure what happened to this poor cat.
"It may be the case that he or she could have died from natural causes and then has been mutilated afterwards."
A vet said the tying up probably happened after the cat died.