Hundreds attend Topsham Gap planning public inquiry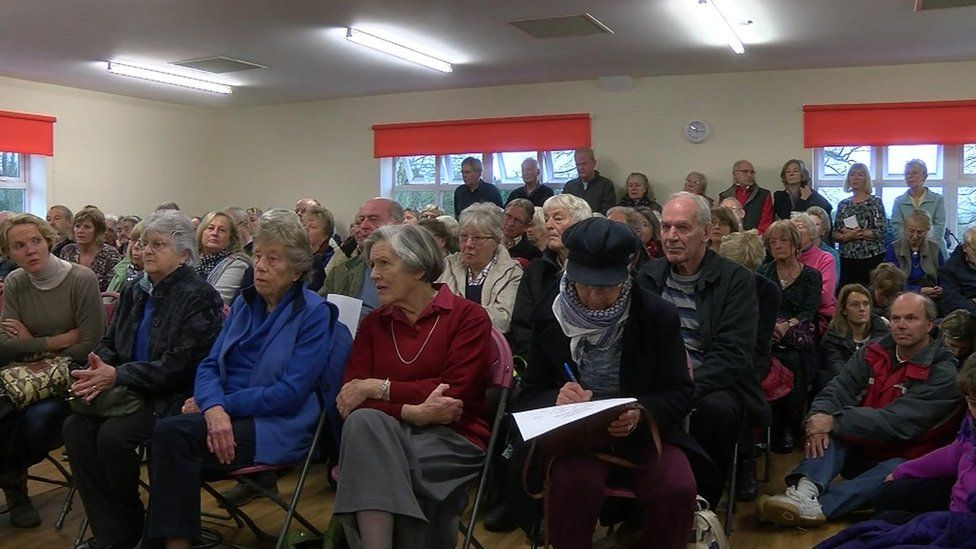 Hundreds of people have attended a public inquiry to object to plans to build on an area of green space known as the "Topsham Gap".
The land separates the town of Topsham from the city of Exeter.
The public inquiry follows Exeter City Council's rejection of Waddeton Park's plans to build a 60-bed care home plus more than 100 homes for over 55s.
The developer says it would provide "much-needed" housing for the area's ageing population.
A campaign group, Save the Topsham Gap, objects to the development, claiming Topsham has its own identity and the "gap" is the last bit of land physically separating the two areas.
'Antagonise the inspector'
An earlier inquiry in November was adjourned because the venue at Newcourt Community Centre was deemed too small for the numbers wanting to attend.
A number of local people who wanted to attend the start of the four-day inquiry at the Westpoint Centre, were angry at being "locked out" after arriving late, but an official said she was not willing to "antagonise the inspector" by allowing latecomers into the proceedings.
"This is like a court of law and the inspector is the judge - and the inspector decides how it will be run," she told BBC News.
She said the people would be able to attend the afternoon session of the inquiry, but one objector said he was "appalled" at being locked out.
"It's a public inquiry and we should be allowed in," he said.
The inspector's decision will be announced at a later date.
Related Internet Links
The BBC is not responsible for the content of external sites.