Nine held after being found in lorry in Honiton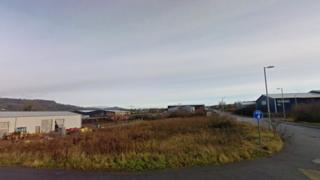 Nine suspected illegal immigrants have been arrested after a lorry driver heard their voices inside the vehicle's container when he got to Devon.
Seven adults and two children were arrested for entering the UK illegally after police were called to Heathpark Industrial Estate, Honiton, at about 14:20 GMT on Wednesday.
The driver said he had arrived in the UK through Dover a few hours before.
All of the suspects are believed to be from Eritrea.
Devon and Cornwall Police said they "appeared to be healthy and no medical services were required".
They were taken to a custody centre in Exeter and are being dealt with by immigration officers.