Royal Navy officer Samuel Mitchell charged with rape at cadet base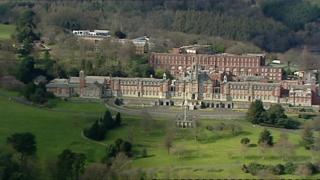 A Royal Navy officer has appeared in court charged with the rape of a woman at a training base for officer cadets.
Sub Lt Samuel Mitchell, 26, appeared at Portsmouth Naval Base court martial centre to face two counts of rape.
The offences are alleged to have taken place at the Britannia Royal Naval College in Dartmouth, Devon.
The college is the sole centre for Royal Navy officer training, which has been run at the site since 1863.
The case was adjourned for a further pre-trial hearing.