Plymouth nurse accused of misconduct 'made vague notes'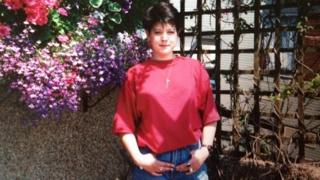 A nurse accused of misconduct after the death of a patient has been criticised for making "vague and woolly" notes about her role in the patient's care.
Mental health care professional Joanne Campbell had been responsible for Ruth Mitchell when she died from complications relating to malnutrition.
The Nursing and Midwifery Council heard there were issues with record keeping.
Mrs Campbell was responsible for Miss Mitchell, 40, for four years in Plymouth until she died in 2012.
Before Miss Mitchell's death, her father Russ Mitchell, complained that Mrs Campbell had not been acting as an "adequate liaison" between him and his daughter, and had failed to keep him informed about any changes in her care.
Nicola Arthurs, a manager at Plymouth Community Healthcare, said notes made by Mrs Campbell about Miss Mitchell were "woolly and vague" and "did not specify" what sort of care she had intended to give her.
But Ms Arthurs said she had been "open and honest" throughout the investigation into the case and added: "She tried to do her best but practice issues were identified."
She said she did not believe the registrant had been "negligent or deliberately misleading".
"Our criticism was the lack of recording of the rationale for decisions that were made at the time, not the rationale behind the decisions itself.
"Lessons have since been learnt about record keeping."
The hearing continues.