Jersey prisoners to get phones in their cells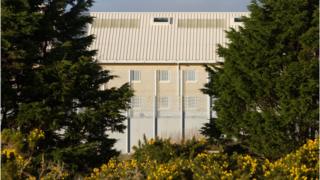 Inmates at La Moye Prison in Jersey will soon have telephones in their cells.
It is to compensate for their recreation time being reduced as a result of budget cuts.
Prisoners are being locked up an hour earlier because of a reduction in staff levels.
Inmates will be able to call up to 20 approved numbers and all calls will be recorded as with communal calls. The phones will still not receive calls.
Prison governor Bill Millar said: "We are taking away recreation time which is the time they access communal phones to contact family and friends.
"We are going over to a different kind of service. The communal phones are in a state of collapse anyway so we plan to replace them with in-cell phones."
Anthony Olsen, chairman of the prison board of visitors, said in a report that locking up prisoners for longer was a "retrograde step" and he hoped budget cuts did not affect training and education.