Bantham beach car park barriers plan withdrawn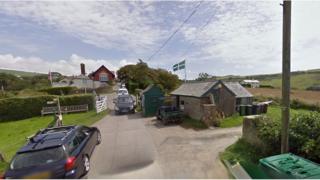 Plans for pay barriers at one of Devon's most popular beaches have been withdrawn by the millionaire owner after an outcry by locals.
The plans were put forward by Nicholas Johnston to help ease traffic congestion at Bantham.
But about 200 people objected to the barriers and building an office, saying they were out of place and would restrict free use of the beauty spot.
The 750-acre (300-hectare) estate was bought by Mr Johnston in 2014.
South Hams District Council confirmed that the plans had been withdrawn.
Rebecca Primmer was among a number of people who welcomed the decision on Facebook.
"Excellent news! Hopefully it won't rear it's ugly head again," she said.
Mr Johnston was unavailable for immediate comment.