NASUWT teaching union discrimination claim thrown out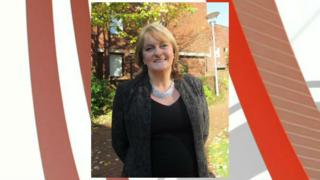 A whistleblowing and sex discrimination claim against Britain's biggest teachers' union has been thrown out.
Charlotte Revely, from Dinnington in Somerset, worked for the National Association of Schoolmasters and Union of Women Teachers (NASUWT).
She accused assistant general secretary Jim Quigley of fostering a "hostile, sexist and discriminatory environment".
But, after a five day hearing, the Exeter employment tribunal panel unanimously dismissed the claims.
Employment judge Nicholas Roper said the evidence did not support claims of a discriminatory culture.
The tribunal had been told that eight women had made complaints against Mr Quigley personally, but the panel said that was not an excessive number in a 20-year career with the union.
'Misconceived claim'
Ms Reveley, 51, worked for the union between January 2013 until August 2014 as a professional assistant in Exeter.
The tribunal ruled that a male colleague became a regional official in the union because he applied for the job and was the successful applicant at interview.
The tribunal said Ms Revely was not discriminated against sexually because she did not apply for the job and because she did not wish to promote her career within the organisation.
Chris Keates, general secretary of the 300,000-member union, said she considered the NASUWT had "consistently sought to act professionally".
Following the hearing Edward Cooper, head of employment at Slater and Gordon, which represented the NASUWT, said: "We believed from the outset that this was a misconceived claim and the ruling fully endorses that belief.
Mr Cooper said the tribunal "found that NASUWT was clearly an organisation in which female employees could progress".