Teaching union NASUWT boss denies 'lad culture' claims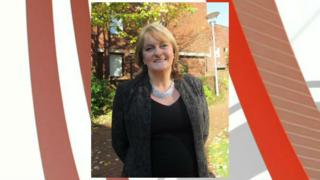 A senior official at Britain's biggest teachers' union has denied claims of "a lads, pub and beer culture".
Jim Quigley, of the National Association of Schoolmasters and Union of Women Teachers (NASUWT), has been accused of giving preferential treatment to male staff.
A tribunal in Exeter heard that between 2006 and 2014, nine people raised complaints about Mr Quigley - eight of whom were women.
The NASUWT strongly denies the claims.
Updates on this story and more from Devon and Cornwall.
'Massive crisis'
Former employee Charlotte Revely, who is making a whistleblower and sexual discrimination claim, accused the union of "turning a blind eye to discrimination".
Ms Revely, 51, from Hinton St George, Somerset, worked for as a professional assistant in the South West regional centre, Exeter, from January 2013 until she quit in August 2014.
Her lawyer, Peter Wareing, said the centre had a "lad culture, a beer culture, a pub culture".
Assistant general secretary Mr Quigley replied: "I do not accept that. I did not work in the South West Regional Centre. She was not talking about me."
The tribunal heard a male worker dealt with 41 cases in three months while Ms Revely and a job share female colleague dealt with 141 "bread and butter" cases in the same period.
Mr Quigley said the male worker had been recently promoted and they were "building up his case load".
He also denied proactively "grooming" a male worker for a senior position by sending him on developmental courses.
However, when he was asked how many women were on such courses, he said: "There were none. No-one came to me to be sent on a course."
Ms Revely said when she worked for the union it was "in a massive crisis" with an "unsustainable and intolerable workload".
But, Mr Quigley, who denies fostering a "hostile, sexist and discriminatory environment", said, there were "various degrees of crisis" in 2014.
The tribunal hearing continues.