Ed Sheeran and Kelly Brook's underwear auctioned for cancer charity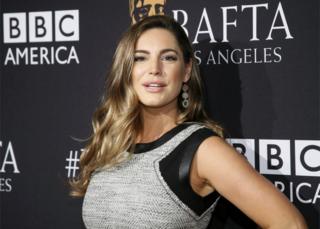 The underwear of dozens of celebrities is being auctioned to raise money for a breast cancer charity.
Singer Ed Sheeran, model Kelly Brook, presenter Fearne Cotton and England goalkeeper Joe Hart are among those who have donated to the event in Devon.
Heather Walters from Barnstaple arranged it after being diagnosed with breast cancer in August 2014. Her treatment finishes this month.
She is raising money for charity Coppafeel.
Ms Walters said she was "blown away" by the response to the auction.
She said celebrities had written messages on the garments.
"I quite liked Alan Carr's vest where he said that he doesn't wear pants, and I love Ed Sheeran's just because I love Ed Sheeran," she said.