Investors' money spent on fast cars, fraud trial hears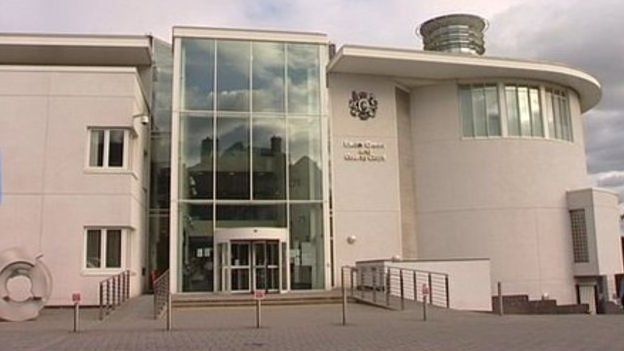 Three men fraudulently received £500,000 from elderly investors and "spent it on fast cars and private mortgages", a court has heard.
Mark Chapman, 51, his brother Lee, 49, and Marc Payne, 43, face multiple counts of fraud-related charges at Exeter Crown Court.
They are accused of luring people to invest £558,000 in worthless companies with links to Lords Cricket Club.
The three men deny all the charges and the trial continues.
The Chapman brothers, of Merton in North Devon, and Marc Payne from Swimbridge, are alleged to have duped eight pensioners to invest more than £500,000 in Specialist Packaging Solutions Ltd (SPS) and CMS Drinks international.
Mark Chapman founded SPS in 2006 and persuaded one investor to part with £250,000 by telling him it had marketing rights to use the name of Lords Cricket Ground.
Mark Chapman - five counts of fraud and two of using fraudulent documents
Lee Chapman - four counts of fraud and three of acting as an unauthorised financial adviser
Marc Payne - two frauds and four of carrying on a regulated activity as a financial adviser without authorisation
Mr Oliver Wellings, prosecuting, said the men had never paid anything to the MCC - the owner of Lord's Ground - and Mark Chapman had been warned he would be sued if he carried on using the name.
The prosecutor told the court there had been a "systematic fraud" perpetrated against those who invested in good faith.
He added: "Not only was there money taken for personal benefit but there was lying to investors about the company's activities.
"One of the most extraordinary features is that company expenditure went directly to making personal mortgage payments for Mark Chapman and a lot of money was squandered on fast cars."
The men deny all the allegations, which relate to a period between January 2007 and August 2012.
The trial is expected to run for four weeks.
Related Internet Links
The BBC is not responsible for the content of external sites.