Judge defers decision on Chudleigh rare horseshoe bats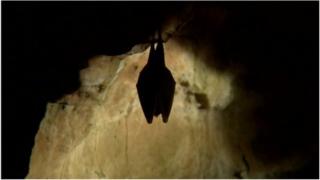 A judge at the High Court in Bristol has put back a decision on the future of rare bats in south Devon.
Teignbridge Council has given the go-ahead for more than 200 houses to be built at Chudleigh, near a group of greater horseshoe bats.
Devon Wildlife Trust has called for a judicial review in a bid to overturn the planning decision.
Chudleigh's population of greater horseshoe bats is one of the largest in the UK.
There are an estimated 6,500 greater horseshoe bats in the UK and a third of these live at 11 roosts in Devon.
A decision on whether to grant a judicial review is expected in the next two weeks.