Priest James Wilson banned from teaching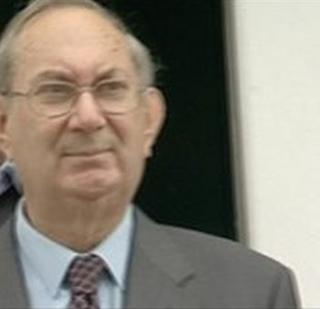 A priest has been banned from teaching "indefinitely" over allegations he touched pupils inappropriately.
James Wilson, 66, taught at Pennycross Primary School in Plymouth between 1970 and 1985.
Five former pupils gave evidence to an education professional conduct panel which has banned him from teaching in any school or college in England.
He was previously charged with a number of offences but found not guilty at Plymouth Crown Court in September 2010.
Mr Wilson denied the allegations and did not attend the final hearing of a professional conduct panel of the National College for Teaching and Leadership.
A notice issued by Mr Wilson's solicitors on 1 April said his health had prevented him from engaging with the inquiry.
Balance of probabilities
In 1982 Mr Wilson was ordained and subsequently became a parish priest after leaving teaching.
The first allegations against him were made in 2009 and a jury found him not guilty a year later.
In deciding to go against the court judgement and find against Mr Wilson, the panel said their proceedings worked to a different standard of proof.
The panel found on the balance of probabilities rather than beyond reasonable doubt.
Giving evidence to the panel, a witness known as Pupil D said the touching is what he thought happened to the good boys and that he thought Mr Wilson was being kind.
He said he heard other pupils describe the teacher as "touchy-feely Wilson".
The panel said it was satisfied the conduct of Mr Wilson amounted to unacceptable professional conduct.