Bantham Beach owner criticises sewage plant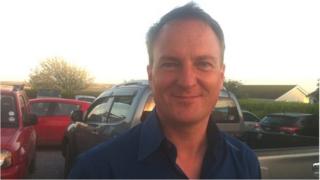 The owner of a beach named as one of Europe's best has criticised a sewage plant 2.6 miles (4.3km) away.
Nicholas Johnston, who bought Bantham beach for £11.5m last year, said he was concerned for river and beach users.
The South West Water plant at Aveton Gifford discharges untreated sewage into the River Avon at Aveton Gifford after heavy rainfall.
The firm said it was "questionable" whether discharges affected Bantham and the beach had met safety standards.
Mr Johnston's Bantham estate includes Bantham beach and much of the river frontage up to Aveton Gifford.
He said: "South West Water is a very wealthy company.
"There must be holding tanks and tankers that are able to deal with this.
"I cannot see that it is safe or good practice."
He also called for warnings to people using the river and beach "so South West Water is more embarrassed by the situation".
"When I was buying the estate I was buying it with an oyster fishery in the river.
"We now don't have an oyster fishery and the reason for that is water quality.
"This is something that during my tenure of the estate we will exert pressure on South West Water to find a long-term solution to this."
The sewage plant has a storm water overflow that operates during heavy rainfall.
The firm said the overflow's distance from Bantham beach made it "questionable whether it has a direct or significant impact on bathing water quality at Bantham".
It said: "The bathing water at Bantham met the highest standard in 2014 and is predicted to be 'good' this year under the tougher revised European Union directive."