'Brazen' Brixham burglar sought by police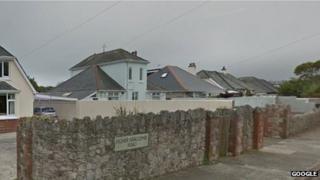 A burglar grabbed a laptop computer from the kitchen of a family home before the homeowner could stop him.
Police said a man walked into the house in Higher Ranscombe Road, Brixham, in Devon at about 20:00 GMT on Saturday.
He then grabbed an Apple laptop, put it in a rucksack and fled over the garden wall.
A police spokesman said: "It appears to be a brazen walk-in crime." The owner has offered a reward for the return of the computer.