Devon theatres 'not encouraging new talent', Joss Ackland says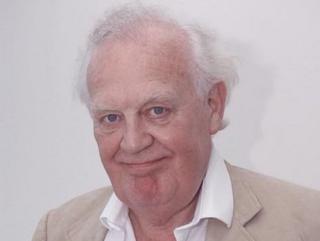 Theatres in Devon are not encouraging new talent, county-based actor Joss Ackland says.
The 86-year-old actor - who has appeared in more than 100 movies and TV series - said more was needed to give young actors and writers experience.
Speaking to BBC Radio Devon, Mr Ackland said he found the situation "very, very depressing".
One theatre said it hoped more co-productions could encourage new works.
'Pop shows'
Mr Ackland, who lives in Clovelly, said: "This county, which is such a beautiful county, should be interested in theatre and literature, but it's not."
The actor, whose films include The Hunt for Red October and Lethal Weapon 2, said he believed people needed to attach greater value to cultural venues.
He said: "All they're doing is bringing in pop shows. I've done pop shows and it's lovely, but it's not what I call theatre.
"Theatre is when you are putting on different plays, producing different authors; where audiences, writers and actors can work together.
"You act for the audience and the audience reacts to you. That's how you learn, and there is not any learning facility here."
Play director and board member of the Northcott Theatre in Exeter, Paul Jepson, said the theatre world had changed in recent years.
He said: "When I started directing, both the Theatre Royal in Plymouth and the Northcott were producing nine shows a year, main house, of their own work.
"That world has very largely changed, and not just in Devon."