Victoria Kendrew jailed for forging lover's will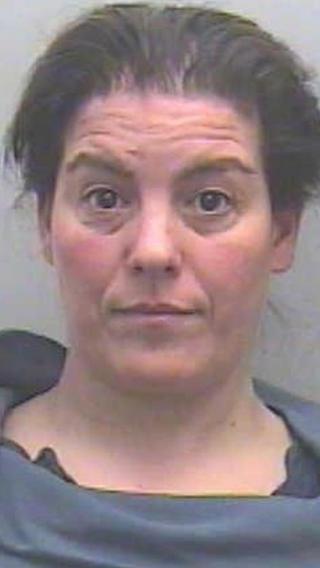 A woman who forged her lover's will after he committed suicide has been jailed for three-and-a-half years.
Victoria Kendrew, 43, from Whimple in Devon, could not bear Peter Farquharson's £180,000 estate going to his estranged wife.
Kendrew plotted with two other men to claim he had changed his will, forging his signature so she would benefit.
The men each received six month suspended sentences at Exeter Crown Court.
Former policeman Peter Farquharson hanged himself in the kitchen of Kendrew's Devon home in March 2008 without leaving a will.
This meant his wife Jayne Humphries would inherit his entire estate, including a property in Third Avenue, Teignmouth, where his father lived.
Former property developer Kendrew created a false will in her own favour, persuading friends Carl Jensen and Kevin Dodd to back her claim that Mr Farquharson had died before it was properly witnessed.
The plot remained undetected for five years but Ms Humphries, who is also a police officer, remained suspicious and an investigation showed that the witnesses were in Surrey on the day they were supposed to have witnessed the will in Devon.
Kendrew was found guilty of producing a forged will, perverting the course of justice, and fraud.
Jensen, 49, and Dodd, 57, both from Guildford, admitted the conspiracy and were each jailed for six months, suspended for two years and ordered to do 150 hours unpaid community work.