Honicknowle anti-social behaviour plummets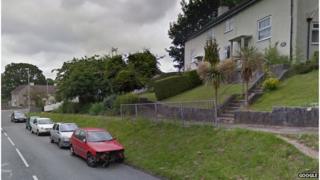 A former troubled housing estate nicknamed Beirut has seen a 71% drop in anti-social behaviour.
Incidents in Honicknowle, Plymouth, fell from 1,358 in the 12 months to November 2009 to 393 in the same period this year, police said.
Residents say regeneration of the estate has brought down the figures.
Housing association Plymouth Community Homes (PCH) started £168m of improvements after taking over the city council's 15,000 homes in 2009.
Val Johnson, 55, who remembers riots on the estate in 1986, said: "It was like Beirut, but since PCH took over the community spirit has come back."
Improvements include:
High security front and back doors
New fitted kitchens and bathrooms
Central heating with energy efficient boilers
New double glazed windows
Residents of the city's North Prospect estate, nicknamed Swilly, also say that anti-social behaviour acts such as vandalism have fallen dramatically thanks to a makeover by PCH.
Ann Pellecalle, who now lives in a three-storey townhouse on the estate after her former home was demolished, said: "North Prospect used to be really bad with fights and riots, but there's none of that now.
"People have more respect for where they live and not giving North Prospect a bad name."
PCH, which has got rid of alleyways and badly lit areas, is demolishing 750 houses on the estate and building 1,100 new homes.
Another 300 homes owned by the association are to be refurbished by March 2016.
Chief executive Clive Turner said: "We are very keen to build on the success of the last five years and we are talking to the council about building another 750 new homes across the city."