Devon charity cash boost to ease hospitals A&E pressure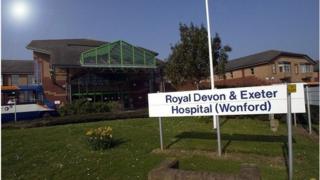 A charity that aims to help ease pressure on hospitals by finding homeless people accommodation has received a £68,602 boost from the NHS.
The Bay6 project has housed 103 of the 187 homeless patients referred to it by Devon hospitals over the past year.
Bay6 said that finding homeless people accommodation meant they were more likely to get help and reduce accident and emergency department visits.
The Royal Devon and Exeter Hospital (RD&E) said it gave "valuable support".
Sheila Guinchard, of the RD&E, said the project "could help to reduce re-admittance into the Emergency Department and speed up the discharge process, releasing beds quicker and freeing up our staff to treat other patients sooner".
"Through our partnership with Bay6 we are giving some of our most vulnerable patients a better chance to turn their lives around," she added.