Mental health care boy George Werb walked in front of train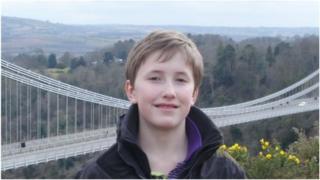 A teenager walked "calmly" in front of a train hours after being released from a psychiatric hospital, an inquest has been told.
George Werb, 15, from Colyton, east Devon, was killed at Seaton Junction between Axminster and Honiton in June.
His parents told the inquest in Exeter he had been released from the private Priory Hospital in Southampton without a proper risk assessment.
They had also asked for his medication to be reduced but had been refused.
The inquest heard that George had been diagnosed with severe depression, he suffered delusions and he talked of emptiness and suicidal thoughts.
He was admitted to the specialist Priory Hospital, but his parents started to have doubts about the treatment he was receiving.
George's parents thought it was harming him and asked for him to be taken off the drugs he was given.
His father Justin Werb told the inquest that George seemed to deteriorate and that his behaviour was "very troubled".
They asked for the dosage of his medication to be reduced, the inquest heard, but that request was refused and they were told his medication was correct.
A train driver told the inquest that George stepped "calmly and deliberately" in front of the train.
His parents said in a statement: "Losing George is an unimaginable loss to our family. Our pain is beyond expression."
A serious case review into George's treatment at the Priory is under way.
The inquest continues.