Exeter hospital misses 62-day cancer treatment target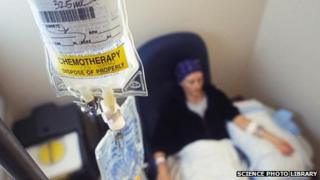 A Devon hospital is missing an important cancer waiting time target.
The government target is for 85% of patients to be treated within 62 days of being referred by their GP.
The Royal Devon and Exeter Hospital (RDE) has missed this target for eight months. Last year saw similar delays.
The Royal Devon and Exeter NHS Foundation Trust said it was due to increasing demand for complex surgery, adding treatment was only delayed if "clinically appropriate".
'Appropriate treatment'
The 62-day target measures the time taken from the GP referral for suspected cancer to the patient's first treatment. It applies to all types of cancer.
The RDE's latest performance figures said the target was missed from January to August.
Trust chief executive Angela Pedder said: "Nobody is coming to harm as a consequence of the delays of not hitting the targets.
"The targets are important, but we are doing our very best to treat our patients appropriately."
The trust said one major factor was more patients being referred to it for certain types of surgery.
It said it was the only place in south-west England that had robotic-assisted surgery for complex operations, especially treating urological cancers such as prostate cancer.
The hospital also said some cancers took longer to diagnose and treat than others, pushing some patients over the 62-day limit.