£6m lottery funding for Torbay isolation prevention scheme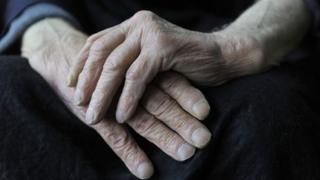 A six year programme to help people in three Devon towns suffering from loneliness has been given nearly £6m in lottery funding.
Over 10,000 socially isolated older people in Torbay will benefit, those behind the bid have said.
The money from the Big Lottery will fund a programme involving 300 volunteers creating neighbourhood networks.
The aim of the scheme is to visit every lonely older person in the area.
Torbay Community Development Trust will be given £5,998,032 to lead a partnership of nine voluntary, statutory and private sector organisations to support people aged over 50-years-old in Torquay, Paignton and Brixham.
Torbay's population ratio is 1:2 retired to working age people, the trust said.
June Pierce, chairperson of Torbay Older Citizens' Forum, said: "That we have been successful is amazing and I am sure that we will achieve a lasting benefit to improve the lives of older people in Torbay today and in the future.
"The hard work begins and our members are keen to be totally involved in delivering the project."
The trust will work with the volunteers to create neighbourhood networks.
Older people will facilitate a local skills bank for them to use and share their skills and work with younger generations.
The neighbourhood networks will also be used to gather and share knowledge to ensure continued engagement with the most vulnerable and isolated older people.
Support will include referring individuals to specialist services and the trust plans to award neighbourhood innovation funds to stimulate local activities.