Plymouth tanning salons 'not checking ages'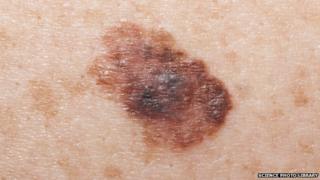 Five out of six tanning salons in Plymouth did not check the age of an underage customer seeking to buy sunbed sessions.
The city council, which used a 16 year old mystery shopper, warned they were committing a criminal offence.
The teenager did not use the bed but was given access, the authority added.
Cancer Research UK said the rate of malignant melanoma in the city was higher than the national average.
The authority said this was "the first and last warning" and next time they would be prosecuted.
Councillor Sue McDonald, cabinet member for children, young people and public health, said: "This is far from acceptable.
"Salons may be busy, but staff are still not challenging young people about their age."
The council said it was aware of about 40 premises which had sunbeds, although the number is expected to be higher because many beauty parlours, hairdressers and gyms were not required to register with the authority.
Cancer Research UK said: "Studies have shown that if you start to use sunbeds before the age of 35 then you are nearly 60% more likely to get malignant melanoma, the most serious form of skin cancer."
The council said the Sunbeds (Regulation) Act 2010 has been in force since 2011 and all businesses have been given guidance and the opportunity to attend training.
Businesses can be fined up to £20,000 for not complying with the act.