'Courageous' grandmother chases purse-stealer in Exeter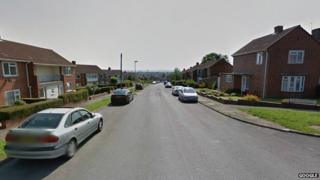 A 77-year-old grandmother chased a burglar a quarter of a mile to retrieve her stolen purse, a court has heard.
Gareth Haynes, 27, entered Alma O'Callaghan's home in Exeter while she was seeing off guests. He left the property and she chased him after she realised her purse had been stolen.
Ms O'Callaghan retrieved her purse from Haynes and was praised by the judge.
At Exeter Crown Court, homeless Haynes, admitted burglary and was given a 12-month sentence suspended for two years.
'Very courageous'
Judge Graham Cottle said the circumstances of the offence were "rather unusual".
He said: "The householder acted in a very courageous way when finding you in her home."
Janice Eagles, prosecuting, said Ms O'Callaghan found Haynes in her kitchen where he said he was lost after leaving a pub.
Haynes left the house and she pursued him after she realised her purse was missing.
She chased Haynes from Mincinglake Road and caught up with him before he ran off again.
She followed him and found him sitting under a tree in Prince Charles Road, where she demanded her purse and a passer-by called the police, the court heard.
Miss Eagles said the purse contained £60 cash but Ms O'Callaghan was particularly keen to get her bank and credit cards back to save herself the hassle of cancelling them.
Nick Bradley, defending, said Haynes was addressing his drug problems.
In a victim statement, Ms O'Callaghan said: "I hope he will get the help he needs to overcome the issues in his life so he does not do this to anyone else."
As part of his sentence, Haynes was also sent on a drug rehabilitation course and ordered to do 100 hours unpaid work.