North Devon 'high risk child abuser' jailed after grooming attempt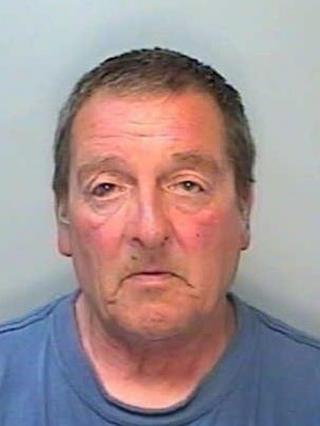 A man described as a "high risk child abuser" has been jailed after his 12-year old victim told his mother he was asked to talk about sex.
Stanley Garland, 68, of Lamaton Park, South Molton, befriended the boy after meeting him in the street.
The boy's mother called police when she learned Garland had asked her son if he was a virgin.
He was jailed for a year at Exeter Crown Court for breaching a sexual offences prevention order (SOPO).
Gardland gave the boy - who he called Smiler - a phone, topped up with credits and invited him to go on holiday with him.
He was banned from any unsupervised contact with children because he has convictions for paedophile offences dating back to the 1970s, the court was told.
'Worrying pattern'
The court heard he was jailed for two years in 1978 and 42 months in 1993 for indecent assaults on boys, and was made subject of the SOPO after admitting possession of indecent images of boys in a case at Exeter Crown Court.
Judge Erik Salomonsen told Garland: "Your history shows you target boys of a young age and in this case the mother brought the matter to the attention of the police because you approached her son, who you called Smiler."
Garland had a history dating back 30 years which showed a "worrying pattern of behaviour," the judge said.
He added: "There is a risk of grooming and sexual assaults and a high risk of committing offences in the future in light of your ongoing interest in boys."
Nigel Wraith, defending, said Garland had not tried to use the phone to contact the boy and his offer of a holiday was not expected to be taken seriously.