Dame Hannah Rogers Trust adult services suspended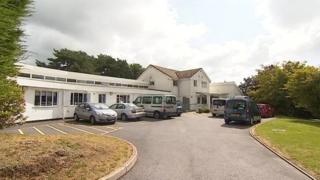 Some adult services run by a charity for people with disabilities have been suspended after an investigation was started at a Devon centre it operates.
The Dame Hannah Rogers Trust centre in Ivybridge is under investigation by Devon and Cornwall Police.
The trust said the adult services move had "not been taken lightly" and would affect "15 young people and their families".
It added it hoped the suspension would would be "for a very short period".
'Working with police'
The inquiry into the Ivybridge centre, which can accommodate about 40 students with physical and learning difficulties, was started amid concerns over safeguarding.
Ofsted temporarily suspended services at the residential and short break unit until at least 16 September.
Although it had originally said all its other services, including adult services, would continue, it had now decided to "temporarily reduce the number of placements in adult services".
It added it was "working closely with the police to ensure that the issue is resolved as quickly as possible so we can get the service open again".