Regulator calls for Plymouth University review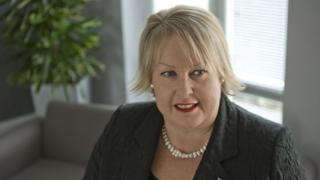 The higher education regulator has called for an external review of how Plymouth University is run after its chief executive was suspended, BBC News has learned.
Vice-chancellor Wendy Purcell had been "placed on leave" pending an internal review.
The Higher Education Funding Council said it wanted an independent review.
Plymouth University said it welcomed the council's recommendation and said it was committed to having a review.
The university said it was "fully committed to commissioning a review of governance arrangements once current internal matters are satisfactorily resolved".
Professor Purcell, who earned more than £288,000 in 2013, was a graduate of Plymouth University in 1985 with a degree in biological science.