Bicton College in merger talks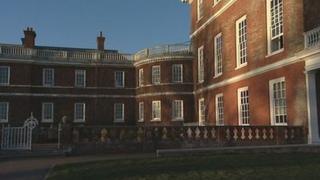 An agricultural college is discussing plans to merge with a partner after a government report suggested it could not survive by itself.
The review of Bicton College in Devon was launched after it was deemed to have financial problems.
The Further Education Commissioner's report said it had started "to face up to the financial challenges" but a merger or federation was "likely".
The college said talks with "potential partners" had been held.
'Strong partner'
It would not confirm whether it was looking for a business or educational partner.
The commissioner's report suggested the college could not survive independently without damaging its long term development.
A college spokesman said: "The recommendation that the college should seek a strong partner has already been acted upon and a number of conversations with potential partners have already been held."
He said the teaching standard had been praised by inspectors.
"The commission has officially recognised the importance of the college and notes its vital role in the provision of land based teaching in what is one of the country's most important farming areas. A dedicated team of staff are steering the organisation with careful diligence, he added.
The college was established in 1947, but in 2010 faced closure over £3m worth of debts.