Fake surrogate mother Louise Pollard jailed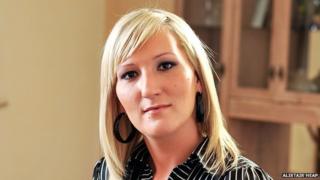 A woman who pretended to be a surrogate mother and took money from two couples has been jailed for three years and four months.
Louise Pollard, 28, from Plymouth, had admitted three charges of fraud at an earlier hearing at Bristol Crown Court.
In one instance, she had faked a doctor's letter claiming she was pregnant, the court heard.
After being paid by the couples, she claimed she had miscarriages. One couple from Cornwall paid her £10,185.
'Breathtaking deception'
Pollard, from Higher Efford Road, who had been a personal assistant, offered herself as a surrogate mother to the couples in 2012.
She told the Cornish couple she was pregnant with their child on two occasions that year.
She kept asking for money for rent, to fix her car and for other expenses, the court heard.
Pollard claimed one pregnancy ended after a car accident, but no evidence of a collision was ever found, the court was told.
Prosecuting, Rosie Collins said: "She played on their desire to have children. She holds all the cards and they have to work on trust."
In mitigation, Jason Taylor told the court his client had been a genuine surrogate, having had two such babies previously.
In these cases, she used the money she received to pay drugs debts, he said.
Passing sentence, Judge Graham Cottle said: "Using your skills as a fraudster, you earned their trust.
"You carried out one breathtaking deception after another, making them believe that you were going to provide them with what they desperately wanted."
Det Con Mark Gilbert, from Avon and Somerset Police, praised the couples who contacted police after "such an emotional rollercoaster".
He said: "To come forward and tell the police about something so personal took a lot of courage."