City College Plymouth reviews 200 job posts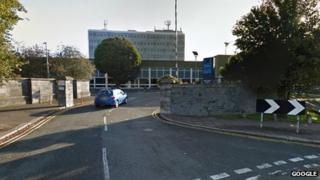 About 200 posts are being reviewed at a Devon college after a cut in higher education funding, bosses have said.
City College Plymouth, which employs 792 members of staff, said it did not expect the number of redundancies to be that high because of restructuring.
The college, which trains 17,000 students each year, said its annual budget of £30m was being cut by £1.7m for 2015-16.
It said it aimed to keep compulsory redundancies to an "absolute minimum".
'Initial proposals'
Sam Abbott, vice principal, said: "I need to make it clear that no-one has been put at risk of redundancy at this stage.
"Staff have been informed about the cuts to college funding and we have met with the college's trade union officials to discuss some initial proposals."
Ms Abbott said a number of staff had applied for voluntary redundancy and some had asked to reduce their hours.
She said: "We know there are potential retirements and resignations that may now be voluntarily brought forward. All these actions will have a positive impact on the difficult situation we find ourselves in."
Ms Abbott added: "Through effective consultation with the trade unions and by offering voluntary redundancies and redeployment opportunities only 45 compulsory redundancies have been made in the last six years."
Philippa Davey, from the University and College Union, said it would work with management to ensure there are no compulsory redundancies and no reductions in terms and conditions for the remaining staff.