Independent review Torbay Hospital Dr Vasco-Knight scandal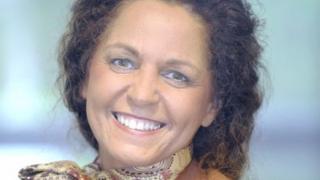 An independent review is to be held into a scandal involving the former chief executive of Torbay Hospital.
Dr Paula Vasco-Knight was suspended in February after being accused of nepotism for recruiting her daughter's boyfriend to a job at Torbay Hospital.
She was criticised at a tribunal for her treatment of whistleblowers before resigning last month.
New chairman Sir Richard Ibbotson said the scandal had been "unfortunate and sad" and the public was owed a review.
'Immediate review'
The tribunal in January found Claire Sardari and Penny Gates had been victimised as a result of whistleblowing about their concerns over Dr Vasco-Knight, who had been appointed a CBE in the New Year Honours List for services to the NHS.
The South Devon Healthcare NHS Foundation Trust, which runs the hospital, was found to have "dishonestly" suppressed a report into accusations of nepotism.
Its chairman Peter Hildrew resigned immediately following the decision.
Giving his first interview to the BBC about his new position, Sir Richard said: "I owe it both to the general public and to everybody that's working here that we have a jolly good look at this.
"We'll get it up and running as immediately as we can after human resources and legal issues that need to be tied up are over."