Staff sickness shuts Okehampton maternity unit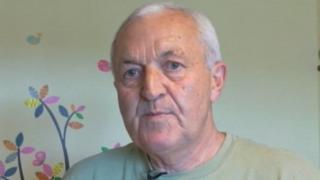 Staff sickness has caused the closure of an NHS maternity unit in Devon, affecting about 30 expectant mothers.
The Okehampton Birthing Unit has been closed for three months, with four of nine staff on sick leave.
Mother-to-be Jen Penny, who had her home birth cancelled, said it was "not acceptable".
The Royal Devon and Exeter NHS Foundation Trust, which manages the unit, said it hopes to resume the service as "quickly as possible".
'Floods of tears'
Ms Penny, from Copplestone, who had her home birth cancelled on Wednesday, said: "I'm 37 weeks pregnant, I'm not organised to go into the Royal Devon and Exeter Hospital (RD&E) or have anyone to look after the children. I'm stressed right out."
Her partner, Patrick Hadley, said: "I came home and Jenny was in floods of tears.
"She has been planning this for ages.
"You could get a midwife from elsewhere to come in, but it's [RD&E] saying there isn't time."
Tracey Reeves, deputy chief nurse, said: "Our priority is ensuring services for new mothers and their babies are safe and high quality and the unit will remain closed until we are confident staffing levels have returned to normal and that this level can be sustained.
"Sickness absence is being actively managed in order to support staff back to work when they are fully recovered.
"We have been unable to redeploy midwifery staff from other areas to the unit as this would result in more than one area being unsuitably staffed."
She added it was hoped the service would reopen for inpatient care and births by September.