Moves to 'close 24 youth centres in Devon'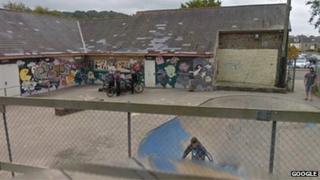 More than 20 youth centres are at risk of closing in Devon under county council plans.
It would mean 50 posts would go, with remaining youth clubs being taken on by local communities.
Devon County Council wants to retain eight "hubs" in Exeter, Exmouth, Bideford, Barnstaple, Newton Abbot, Tiverton, Totnes and Okehampton.
The union Unite said there was "deep anger at the nature of these cuts to the youth service".
Conservative-controlled Devon County Council, which has a budget of more than £500m, is aiming to save £110m by 2017. The proposals would see 24 youth centres closing.
James McInnes, Devon's cabinet member for young people, said: "With public funding getting ever tighter, we have no choice but to look very carefully at everything we do."
Opposition Liberal Democrat councillor Alan Connett said: "The county council is passing the buck. They are making the wrong priorities, I am so disappointed."
The council is offering £300,000 to community groups interested in taking over services .