Vulnerable man 'left without bathing facilities'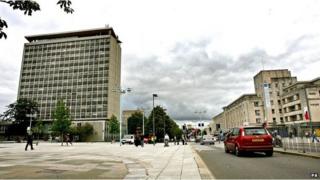 A vulnerable Plymouth man was without bathing facilities for six months because care providers failed to monitor him, say two ombudsmen.
The Health Service Ombudsman and Local Government Ombudsman also said the man was wrongly charged £8,000 for accommodation.
The joint investigation concluded there had been "a service failure".
Julie Mellor, health ombudsman, said the NHS duty of care did not end when patients were discharged.
The 31-year-old man, who has not been named, is understood to have Asperger syndrome and schizophrenia.
He was discharged from a psychiatric unit in 2004 into the care of Plymouth Council and the NHS Plymouth Primary Care Trust.
"This vulnerable man was left suffering and was out of pocket by thousands of pounds because no-one took responsibility for coordinating his care properly," said Ms Mellor.
Duty of care
"The NHS has a duty to care for people with a mental health problem which doesn't stop when that person leaves a psychiatric unit or when a service is outsourced," she said.
Local Government Ombudsman Dr Jane Martin said the trust and the council were given the opportunity to address the concerns.
"Neither authority took that opportunity and did not give the complaints the attention they deserve," she said.
Plymouth Council and NHS Plymouth Primary Care Trust, now the New Devon Clinical Commissioning Group (CCG), have been asked to pay the man £12,000.
In a joint statement they apologised for distress caused to the patient.
"We want to learn from this complaint and are developing an action plan to identify how we could prevent a similar event from happening again to others," the statement read.
"We have also resolved any outstanding expenditure to the patient and his family."