Devon health boss Paula Vasco-Knight 'in tribunal challenge'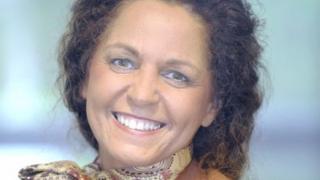 A suspended hospital chief executive is believed to be challenging an employment tribunal that criticised her treatment of two whistle-blowers.
Paula Vasco-Knight was suspended in February after being accused of nepotism by recruiting her daughter's boyfriend to a job at Torbay Hospital.
She has been suspended on full pay, which is more than £165,000 per year.
Ms Vasco-Knight was unavailable for comment about the report in the Health Service Journal (HSJ).
Healthwatch Torbay said: "It is disappointing the issue's still unresolved after over three months."
The tribunal in January found Claire Sardari and Penny Gates had been victimised as a result of whistle-blowing about their concerns.
The South Devon Healthcare NHS Foundation Trust, which runs the hospital, was criticised during the tribunal and its chairman Peter Hildrew resigned immediately following the decision.
Ms Vasco-Knight and Mr Hildrew are reported to have made a formal complaint against the tribunal.
In a statement published in the HSJ, which reports on issues of NHS management, Mr Hildrew said the tribunal did not give Ms Vasco-Knight the chance to defend herself against the charge of nepotism.
In the HSJ he added that the tribunal did not take into account the extent of leadership tensions between the foundation trust and Torbay and Southern Devon Health and Care NHS Trust, which were in merger talks.
The Employment Tribunals Service said it was looking into the complaint.
Torbay Hospital said it was not challenging the tribunal decision or complaining about the judgement made against it.
It has not yet come to a decision about the future of Ms Vasco-Knight's, who was appointed a CBE in the New Year Honours List for services to the NHS.