University of Exeter gets £120K for bowel cancer research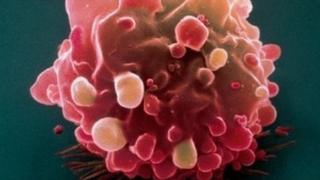 Diagnosis of bowel cancer in people under the age of 50 could improve thanks to new research.
The Department of Health has awarded £120,000 of funding for the research that will be run by Exeter University with the charity Bowel Cancer UK.
Researchers hope to develop new tests for the disease diagnosed in more than 40,000 people in Britain each year.
Nearly 16,000 people in the UK lose their lives to the disease every year, said the charity.
'Important decision'
About 2,000 of those diagnosed are under the age of 50.
Prof of Primary Care Diagnostics at the University of Exeter Medical School, Willie Hamilton, said he hoped his team's research would help GPs diagnose bowel cancer earlier.
"GPs see many younger patients with bowel symptoms and it can be difficult for them to determine which of those should be referred through for diagnostic tests," he said.
Public Health Minister Jane Ellison said: "We want to lead the world in terms of cancer care and making sure we support valuable new research is a key part of this.
"The earlier bowel cancer is diagnosed, generally, the more treatable it is.
"However, bowel cancer is rare in younger people so it is more difficult for GPs to know when to refer.
"This new research could play an important part in helping GPs make that important decision on referral."