Cruise ship berth 'to boost economy'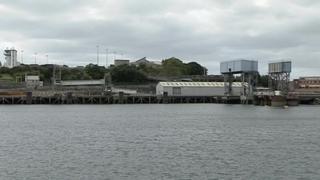 A berth for cruise liners in Plymouth could bring £15m a year into the local economy by 2020, a report has claimed.
The development at Millbay Docks would cater for ships up to 240m (787ft) long. carrying up to 3,000 passengers.
The feasibility study was funded by the Chamber of Commerce and Associated British Ports, which owns the site.
The consortium said the next step was to secure funding. The report suggests 3,000 passengers on a single day trip would be worth £250,000 to the economy.
David Parlby, chief executive of the Plymouth Chamber of Commerce, said: "Much work remains to be done, but this could be a hugely significant project for Plymouth."