Parking spaces created as Torbay scraps yellow lines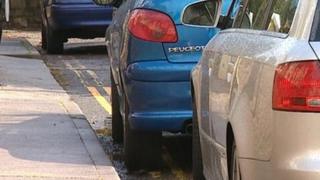 Almost 300 free parking spaces are being created in Torbay in Devon as part of a plan to scrap some double yellow lines and parking restrictions.
The project is part of a scheme by Mayor Gordon Oliver to make the area more "car friendly".
Torbay Council has reviewed parking restrictions in 35 areas and approved changes to 24 roads.
The Conservative-led authority plans to create 80 new spaces and remove parking restrictions on about 200 spaces.
The free parking spaces will be created across Torbay.
Last autumn, Mr Oliver asked residents to suggest roads where yellow lines and parking restrictions could be removed.
Conservative councillor Ray Hill said: "We know we can safely and justifiably alter parking regulations in 24 locations.
"It will allow the public greater access to the shops and businesses."