Two-year wait for complex mental health help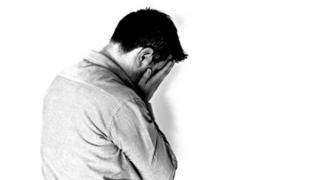 Some people with mental health issues in Devon are having to wait up to two years for referrals.
The NHS in Devon said the majority of people using its depression and anxiety service, supporting mild to moderate needs, were seen within 28 days - comparable to elsewhere in the country.
But some with more complex problems were forced to wait "significantly longer" for some therapies, it added.
Bosses said they were investing £100,000 to support those waiting.
Waiting times were improving, they added.
'Wait not acceptable'
A spokesman for the NHS in Devon said the delays were "not acceptable".
"Regrettably, some people are currently waiting a significantly longer time for this specialist one-to-one support - in some cases more than two years," he said.
The county had also seen a "significant" increase in referrals for anxiety and depression, he added.
The Devon Partnership NHS Trust said its depression and anxiety service had seen referrals increase from 15,470 in 2012 to 16,792 in 2013.
Ruth Wells, from the mental health charity Mind, said if people did not get the help they needed, their condition would deteriorate.
"We need to work together to identify how we can put in prevention services, and how we meet those crisis points," she added.